Jennifer Lien
Some facts about the excellent actress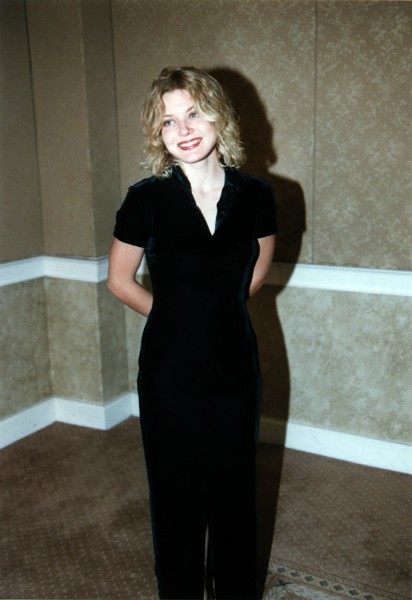 Jennifer Lien was born in Chicago, Illinois 24 August 1974. She has one older sister and one older brother. Her hobbies are reading, painting and playing the trombone.
From early age she wanted to become an actress and encouraged by an english teacher and a drama teacher she joined the Illinois Theatre Centre at 13 where she had roles in several productions, including Shakespeare's "The Tempest" and "Othello". Her first appearance in front of a camera was in an industrial film for bubblegum. Her real TV début was when she guest starred in an episode of the Oprah Winfrey drama series "The Women of Brewster Place".
At 16 she moved to New York to play Hannah Moore in the series "Another World" which became her big break. After leaving the show she did a liot of voice work in several productions and also appeared in theABC-TV sitcom "Phenom" and the independent movie "The Hairy Bird".
In 1995 she became Kes in "Star Trek Voyager" which would made her known all over the world. Besides her work with the Star Trek series she also had time to star in several movies, like the excellent "American History X".
After leaving Star Trek, she have participated in the movies "SLC Punk!" and "Rubbernecking" and have also lend her voice to animated shows like "The Lion King" and "Men In Black".
Movies

American History X (1998) (Davina Vinyard)
SLC Punk! (1999) (Sandy)
Rubbernecking (2000) (nurse)



TV shows

Another World" (1991) TV Series (Hannah Moore)
Phenom"(1993) TV Series (Roanne)
Star Trek: Voyager" (1995-97) TV Series (Kes)
Men in Black: The Series" (1997-2000) TV Series (voice) (Elle)
Lion King II: Simba's Pride, The (1998) (V) (voice) (Adult Vitani)