Kes stories
The adventures are not over for Our Favorite Ocampa
A story about how Kes returns to Voyager somewhere between season 6 and 7. This story corrects the damage made to the character in episodes like "The Gift" and "Fury".
This story is a sequel to Coming Home and takes place some time after "Endgame". Can the strange nightmares Kes are having show a way to rescue Janeway?
This story takes place shortly after "Strange Dreams". Kes joins Janeway and the Voyager crew for a diplomatic mission and ends up on a strange planet with a deadly secret.
With a little help from some friends, Kes travels to Ocampa to save her homeworld
The Blue Flower Of Freedom

Will Kes overcome her greatest challenge?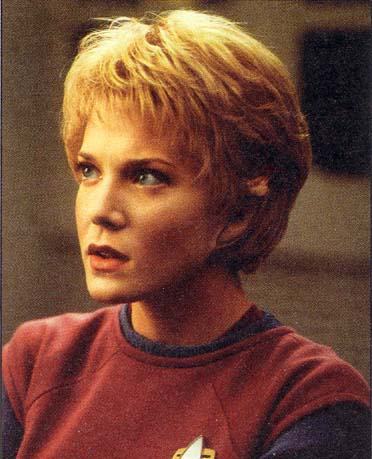 New adventures for Kes
Kes Geschichten
Deutsche Ausgabe
Kes Macht Ferien

Das Tor zum Garten Eden